---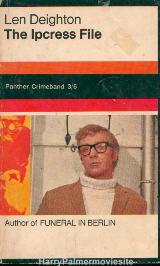 Links to other Harry Palmer sites
---
Wesley Britton's Spysite Dr. Britton's excellent article on Michael Caine's spy-movies. ***recommended
The Len Deighton TV + movie site John Tomlin's site about films and movies based on Len Deighton's books (including Harry Palmer) ***recommended
GIST Harry Palmer/Michael Caine profile Interview with Michael Caine about Harry Palmer-movies and special info about Bullet to Beijing by Len P. Feldman***recommended (copied from site since link is out of order)
Moviesblog.mtv.com Michael Caine about Jude Law as the new Harry Palmer!
Quantum of Bond on Harry Palmer The French blog 'Quantum of Bond' compared James Bond scenes and actors with the Harry Palmer movies.
Contactmusic/WENN Michael Caine back as Harry Palmer?
More Harry Palmer links at the specific moviepages! Every movie has its own specific links, click on a movie in the menu.
---
Links to sites about Michael Caine
---
Information about Michael Caine The IMDB list of all his movies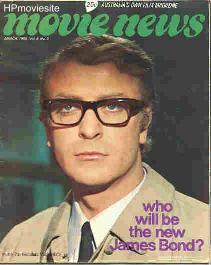 The Citizen Caine Site A lot of nice stuff about Michael Caine, news, interviews and more
Michael's films and awards and other info From the allmovie.com site, very good info ***recommended
The Golden Years-Megastars-Caine A lot of stuff and links for Caine aficionados ! ***recommended
My Domain is Michael Caine A new site with a lot of posters.
Michael Caine .com - The Official Michael Caine Website
Michael Caine Interview on Guardian Unlimited Film Good interview with Barry Norman
---
Links to 'spy-related' sites
---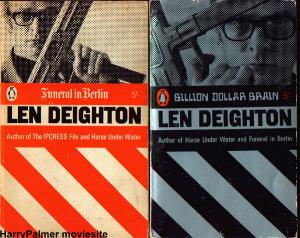 Double O Section One of the best and most up to date spymovie blogs I know! ***recommended
Kimberly Last's Spycorner What about all the other spies ?(look at her great 007 department) ***recommended
Spies of the Silver Screen Links to virtually every spy and other sleuths
The OpsRoom.Org -- Celebrating The Sandbaggers Television Show One of my favourite series***recommended
Spywise.net Wesley Britton's spysite!
EuroSpy Forum A newsgroup with everything about Eurospy movies
Permission to Kill Another spymovie blog with great reviews
Spy Vibe A great spy blog specialising on the style of spy movies
---
Links to Len Deighton sites
---
The Unofficial Len Deighton Home Page John Tomlin's site has everything about Len Deighton
The Deighton Dossier New and very promising site about Len Deighton ***recommended
Independent Online > Len Deighton All about the documentary 'The Truth about Len Deighton'
---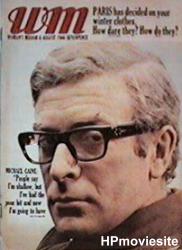 Links to other Sixties phenomena
---
About Classic Movies site Every Classic movie can be found here
Reel Streets - British Film Locations 1920's To 1980's They are good!
---
Harry Palmer related site ? Email me for a link!